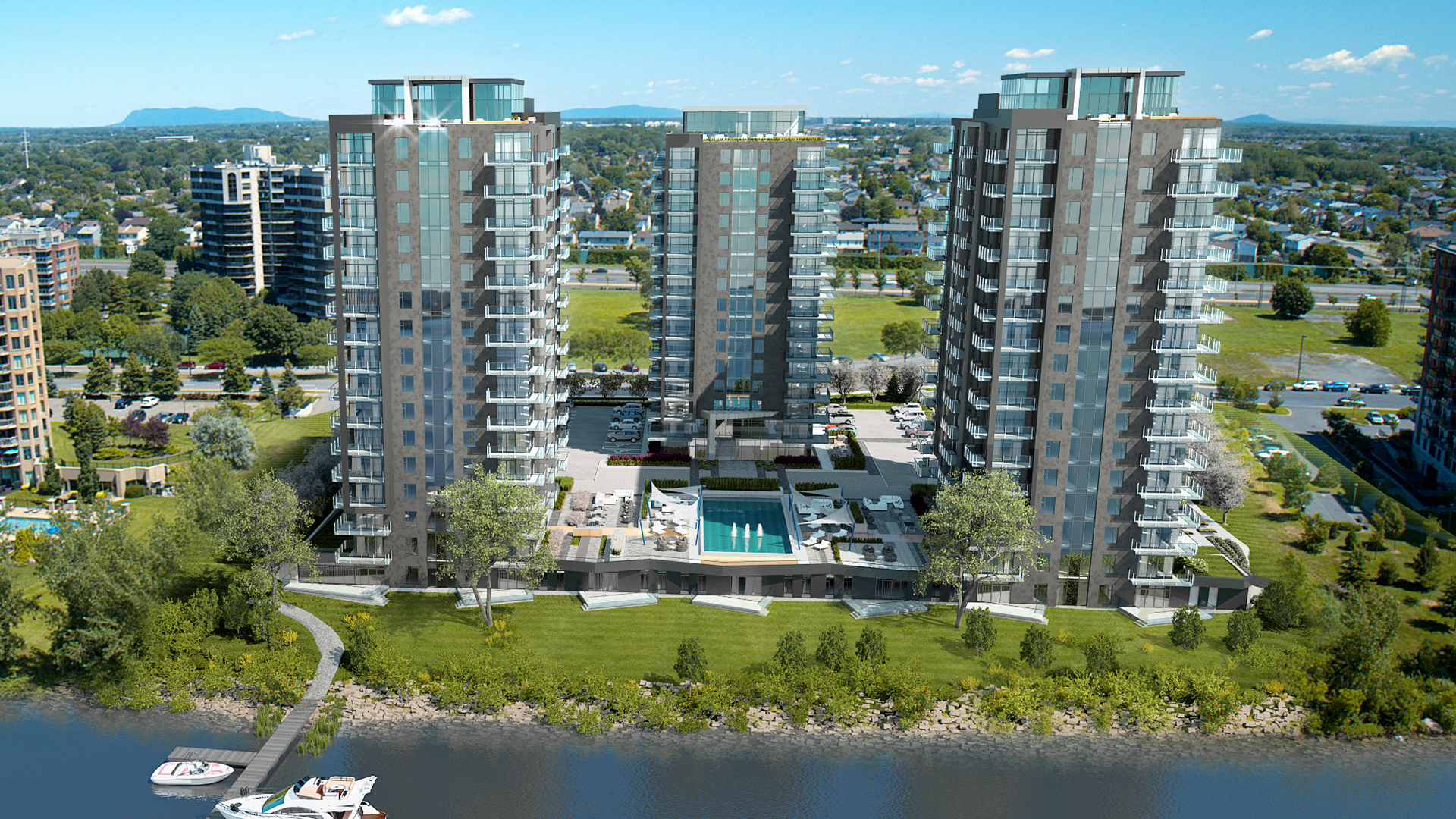 LUM PUR FLEUVE luxury condos come complete with balconies and patios offering breathtaking views of the city, the St. Lawrence River and the Monteregian Hills. Each unit is customizable and comes with 1, 2 or 3 bedrooms.
ON THE WATERFRONT IN BROSSARD
229 condos and 3 waterfront villas
Conveniently located just minutes from Quartier DIX30 and Highway 132, this property opens up a world of options for everything from date nights to family outings. The area offers something for all tastes and moods and will soon be connected to the REM light rail system for more direct access to Montreal.
Quartier DIX30 with shops, restaurants, Étoile Dix30, Adonis
Marina, Sani-Sport, Skyspa
A quality of life that our residents appreciate
"Right from my first visit to Lum Pur Fleuve, I was treated with the utmost professionalism. As a first-time buyer, I found the entire experience—from purchase to possession—very smooth. Now I can sit back and enjoy the view of the river in my amazing condo."
"I'd like to thank the entire Lum Pur Fleuve team for their time, professionalism and kindness. With your help, we got our dream home. The condo we received from Lum Pur Fleuve is beautiful, bright and offers spectacular views of the St. Lawrence. We're so grateful that you made it all come together."
"We're so happy with our decision to move to Lum. It's like living in the clouds. The interior is modern and sleek, the balcony is spacious and perfect for watching the beautiful sunsets. We're pleased with the quality of the construction. It's so quiet in the building that we rarely hear our neighbours."